Samuel Terry Asset Management is a boutique investment management company based in Sydney. The company was established in April 2004, and is owned by the family trusts of Fred Woollard and Nigel Burgess.
We manage a fund, the Samuel Terry Absolute Return Fund, that invests in a portfolio of equity and debt securities in Australia and internationally. Our objective is to generate double-digit annual returns for our clients, while trying to minimise the risk of permanent loss of their capital.
Our People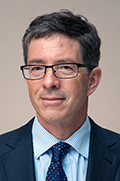 Fred Woollard - Founder & Managing Director
Fred has worked in the stockbroking and funds management industry for more than 30 years. He started his career in stockbroking in Sydney. From 1989-1998 he worked in London and Monaco as an investment analyst and fund manager for a private individual and entities associated with that person. In 2000, Fred joined Hunter Hall, a then-successful Australian investment manager, as its London director. In 2003, Fred returned to Australia and left Hunter Hall to establish the Samuel Terry business.
Fred has an Economics degree from the University of Sydney and has completed the AICD's Company Director's Course.



@FredWoollard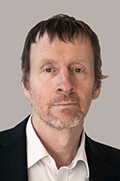 Nigel Burgess - Non-Executive Director
Nigel has over 20 years experience as an equities fund manager with Hunter Hall, GIO of Australia and Friends Provident in Australia and a family office in Europe. He is an active private investor and has worked with Fred Woollard on a diverse range of investments over many years.
Nigel has an Accounting masters degree from the University of NSW.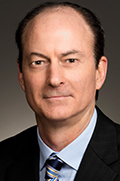 Martin Myers - Compliance Manager
Martin has over 20 years experience in financial markets and funds management compliance gained with a number of international investment banks, local exchanges and domestic fund managers. After establishing the compliance and operational systems for a local boutique fund manager, Martin was approached by other AFSL holders to assist with their compliance arrangements. He subsequently established a compliance consultancy service in 2012 under the name Compound Capital Compliance Service.

Martin acts as an independent external committee member for a number of fund managers' compliance committees. He also provides compliance consultancy and training services to AFSL holders ranging from absolute return and equity funds, a mezzanine finance fund, a technology fund and an AFSL "for hire" service.

Martin has a Bachelor of Financial Administration from the University Of New England and a Graduate Diploma from the Securities Institute of Australia. He is a qualified CPA and has completed other post graduate studies covering financial markets and legal studies.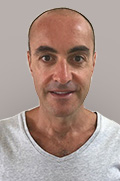 Mike Conway - Business Development
Mike has worked in the stockbroking industry for 20 years.

He started his career in stockbroking at Bank of America Merrill Lynch in an institutional research capacity in 1993 before transitioning into institutional equity sales.

From 2003 until 2008, Mike took a sabbatical from the finance industry to set up his own health and wellbeing business, qualifying as both a nutritionist and running coach. From 2008 until 2016, Mike returned to institutional equity sales at UBS.

In July 2016, Mike, his partner and two children relocated to Byron Bay full time.

Mike has a business degree from the University of Technology Sydney.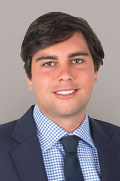 Mitch Taylor - Portfolio Manager
Mitch has over 7 years experience in the funds management industry. From 2010 to 2017 he worked for Supervised Investments, most recently as Portfolio Manager of a $20m+ high conviction equities fund. He has prior experience at a USD25bln global credit focused hedge fund, and a boutique merchant bank.

Mitch has a Master of Applied Finance from Macquarie University and a Bachelor of Commerce from the University of Sydney.

Mitch sits on the investment committee of the St Andrew's College Foundation.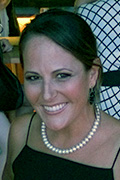 Michelle Espie
Michelle has over 20 years of experience in the Equity markets.

Most recently, she worked on the Institutional Dealing desk at Patersons Securities Limited supporting the Executive Director and a team of 8.

Her extensive experience includes key support positions to Front Office teams at top tier firms including Merrill Lynch, Credit Suisse, Citigroup and Macquarie.

Michelle is currently working at Samuel Terry on a part time basis.